There's little doubt that Megaways has been the runaway success of the last couple of years.
Slots had innovated but rarely on such a scale and with such public acclaim.
Now that Megaways are beginning to become commoditised, we take a look at the "almost-megaways" games on the market as suppliers try to claw back some of the wins that Big Time Gaming have taken.
We're not saying that all of these new game styles are attempting to rip off megaways at all – more that they are a reaction to a major competitive threat. Perhaps some of them will take off and rival the big guns, we'll see...
xWays and xNudge

No Limit City released the xWays mechanic in 2019 in Pixies vs Pirates and it has caught the imagination of players ever since.
Combined with the xNudge mechanic it makes for a really engaging game experience.
xNudge which is the signature nudging stacked wild that increases its multiplier with every nudge (up & down) and the new mechanic, xWays® which lands a xWay symbol on screen and can randomly award a symbol that may duplicate to increase the amount of ways won on the entire screen.
Land the two and you can hit it big.
You can try this mechanic for yourself in Pixies vs Pirates or Punk Rocker xWays
Hyper Bonus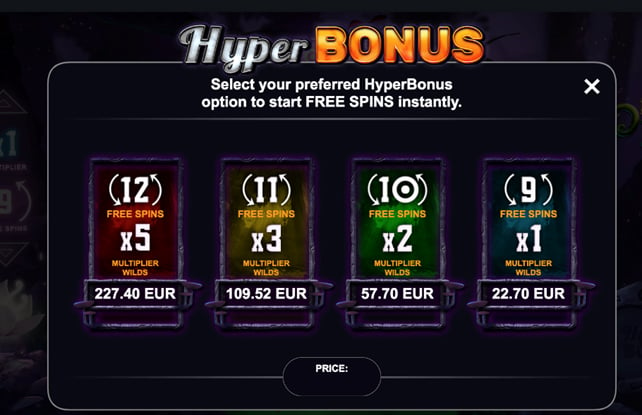 Kalamba's answer to Megaways is great fun and a little different, we think it deserves more gameplay – see if you agree.
The latest game to use the Hyper Bonus is Pyro Pixies, give it a go see what you think. Careful though take it easy on the buy-ins.
Splitz

Splitz are Yggdrasil's response to Megaways.
Mystery symbols will drop down on the reels, building anticipation as the animation reveals how many symbols the tile will split into. With the possibility of revealing up to twelve symbols per stack, the wins are bursting with win potential as each reveal will be of the same symbol.
Yep, sounds a lot like Megaways.
We're seeing a lot of innovation thanks to Megaways and that is never a bad thing. Let's hope there's more on the way!
= = =
If you enjoyed this article, then we suggest you check out the following articles:
Megaways slots on Scatters Casino
A Megaways Slot with Jackpots!
Yggdrasil's $plitz: new Megaways?