Divine Showdown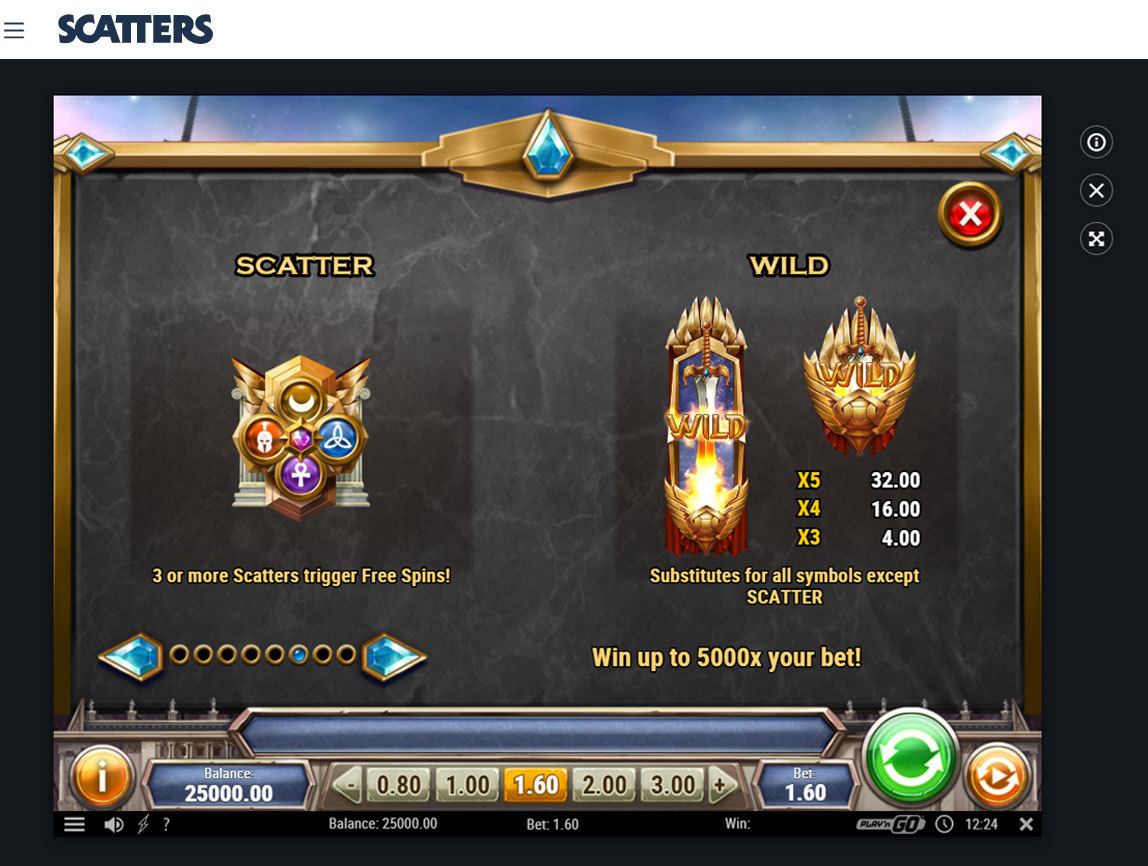 Many slots are built around mythology and various gods. However, Divine Showdown on the other hand mixes many different gods in the same game. You'll have Greek, Roman, Egyptian and Norse gods; each vying to take out the others.
Divine Showdown by PlaynGo brings back the memories of Celebrity Deathmatch on MTV back in the 90s. In the Free Spins feature, you get to choose your champion. The choices are between Anubis, Athena, Thor and Wukong, each offering a different winning potential.
We love our scatters here at Scatters, and getting the choice between different Free Spins features are always nice. Each player can then choose the feature they like the best.
Why don't you give Divine Showdown a try today?
Enjoy and remember that slots are more fun with Scatters!
You can play Divine Showdown and more than 1,600+ Slot Games on Scatters Casino, including Jackpot Slots and Live Casino Games. And don't forget to check out our amazing Casino Promotions and Rewards!