Pirate from the East
Netent's latest creation is now live here at Scatters. In Pirate from the East, the player takes to the Asian seas in hopes of glory and most importantly, loot. Lots and lots of loot. Netent has taken one of their most popular games, Piggy Riches, and made an Asian themed slot of it. Fifteen lines, a Wild symbols which multiplies your winnings by 3x and free spins where each additional Scatters gives you one more free spin. 28 Free spins is the maximum, but that gives you a lot of chances to win big!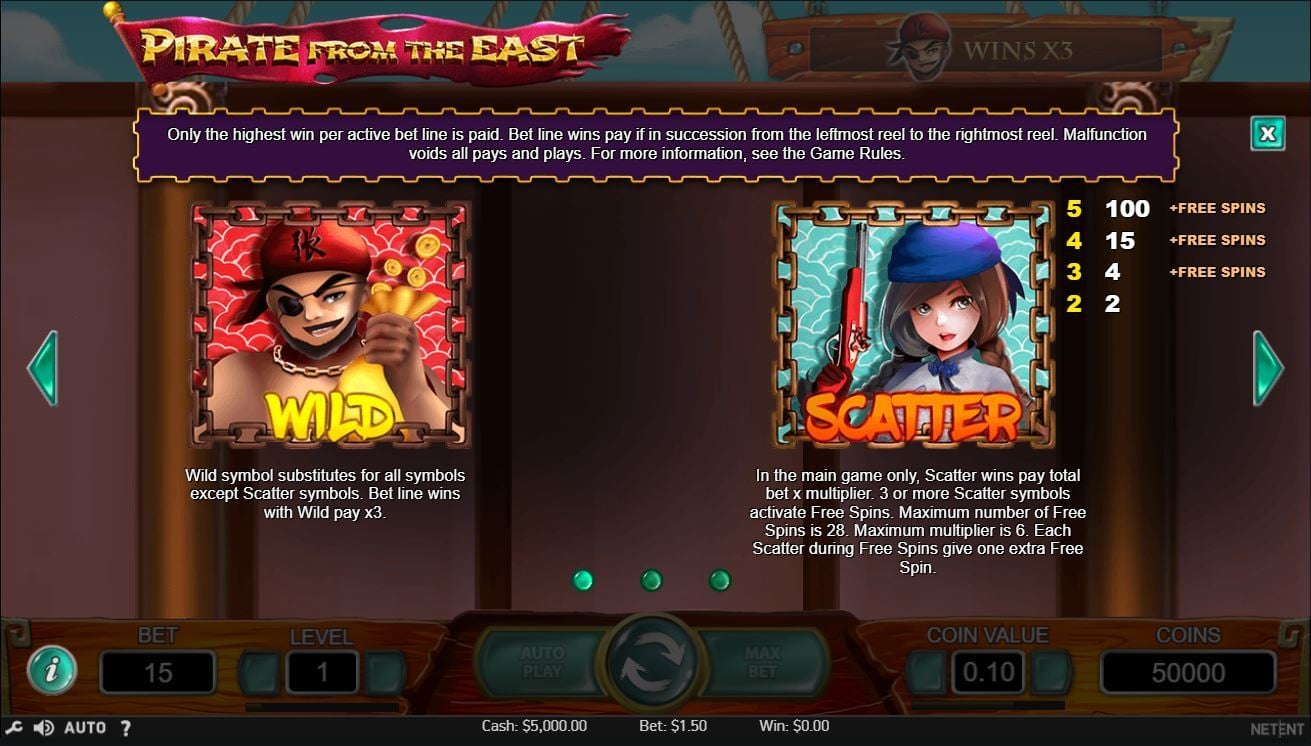 Did you know that some argue that the best pirate ever was not William Kidd or Edward 'Blackbeard' Teach, but actually a Chinese woman named Ching Shih. At the height of her empire, she controlled over 1,500 ships and 80,000 men, taxing and plundering cities along the coast of the south Chinese sea. In the end, China treated her as a country and offered a universal pirate pardon in exchange for peace. She accepted and lived happily ever after (She ran a Casino and brothel!).
You can Pirate of the East and more than 2,500+ Slot Games on Scatters Casino, including Casino Jackpot and Live Casino Games. And don't forget to check out our amazing Casino Promotions and Rewards!
Remember to check out our Casino Jackpots, and Popular Games!