Skulls UP! online slot by Quickspin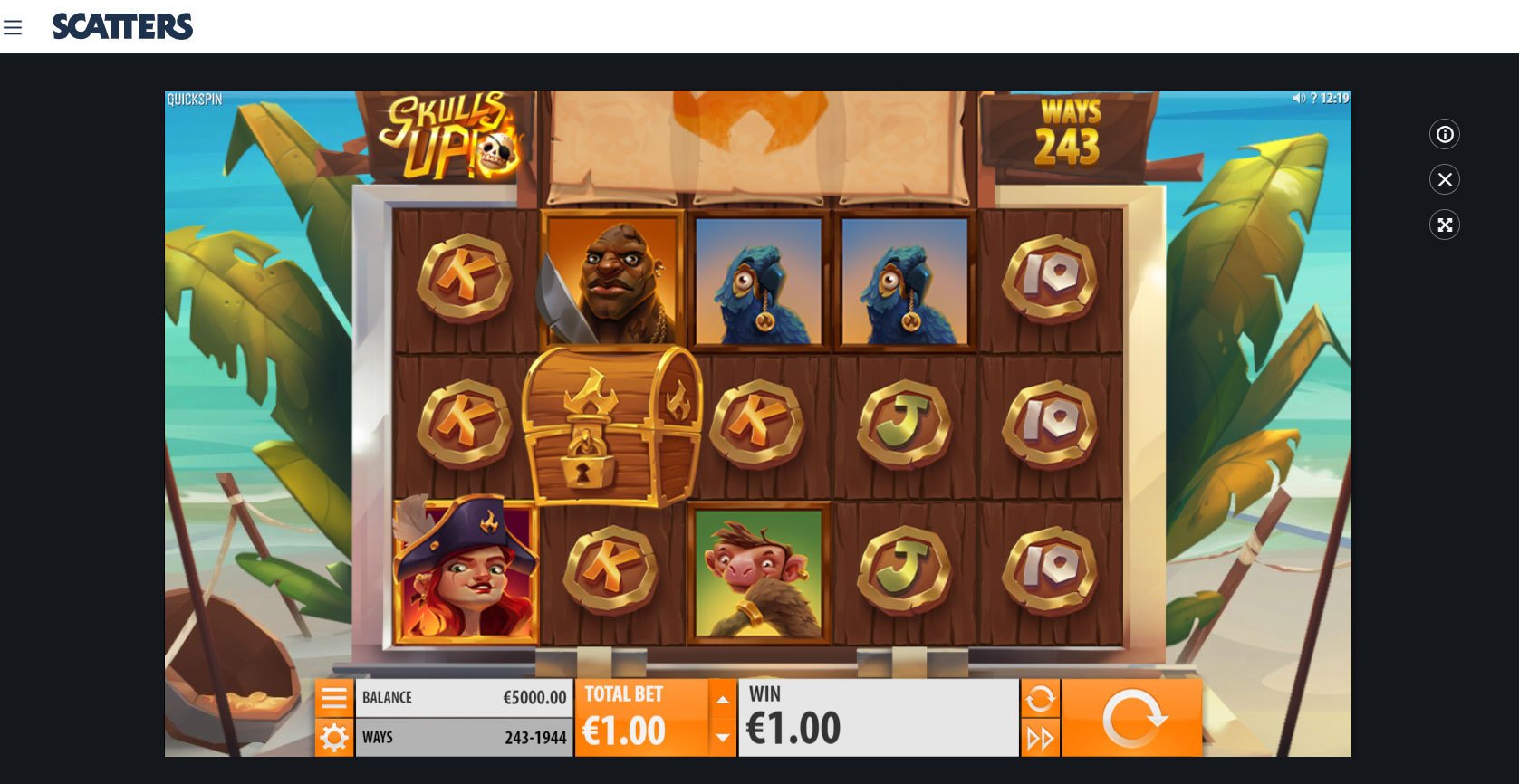 Ahoy! Me fellow pirates! It's time for another pirate slot, this time from Quickspin. Maybe pirates aren't the most innovative and groundbreaking to use as a theme, but what it lacks in ingenuity, it makes up for in mechanics. Take the Flaming Respins for example, where the reels grow with every Wild symbol you get - up to 6 symbols in height and a massive bet ways of up to 1 944!
Generally, a new studio will make a pirate slot within the first two years. It is kind of like an american TV-show in the 80s, where it was a given that there would be an episode where the main characters went to prison. This would happen before the end of the second season. Quickspin has kept the speed up since releasing their first Pirate themed slot "Treasure Island" in 2013, and Skulls UP! grows the list to three.
The trifecta of Pirate slots from Quickspin now include:
Treasure Island
Pirate's Charm
Skulls UP!
When you play these pirate slots, you can't help but notice the improved graphics and game play each slot brings compared to its predecessor. Skulls UP! turns the heat up with several scorching hot features. How about Flaming Free Spins, Flaming Respins and Flaming Skull Wilds?
What are you waiting for? Set Sail; Riches abound!
You can play Skulls Up! and many other Quickspin Slots in our Slots Lobby!
And don't forget to check out our Jackpot Slots, Live Casino Games and Casino Rewards!