Join our Daily Casino Promotions, every day from 11:00 to 23:00 CET. There will be a mix of Missions, Tournaments and more so make sure to check out the different promotions during the week.
To join a promotion, simply open any of the games in the Daily Promotions-category and opt-in from the promotions panel. Entry is of course free of charge.
Promo Schedule
Monday: €1000 Points Tournament
Tuesday: Win Chase
Wednesday: €1000 Big Win Tournament
Thursday: Individual Missions
Friday: €1000 Big Win Tournament
Saturday: Win Chase
Sunday: Individual Missions

All of our Daily Promotions take place within the game window so you never have to leave the action.
Whenever you open a game that has a live promotion on it you'll see a window to the left of the game (or above if you're using a mobile in landscape mode).
You can use the arrow on the widget to open/close the promotion area. If you have it closed you'll be alerted to updates and achievements by the icons which remain visible.
Any winnings from the promotion will be added to your account instantly and automatically.

Promotion examples:
Missions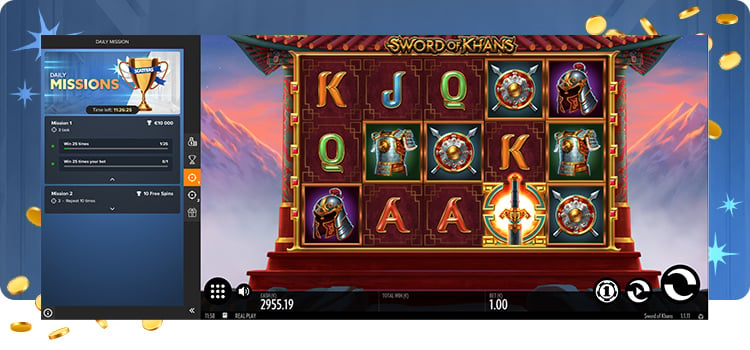 A Mission can take many forms you may be asked to:
Get 3 wins in a row
Play 50 spins
Get 2 Big Wins

There are lots of mission types to test your luck against.
Remember you can always find the full info from within the game widget.

Tournaments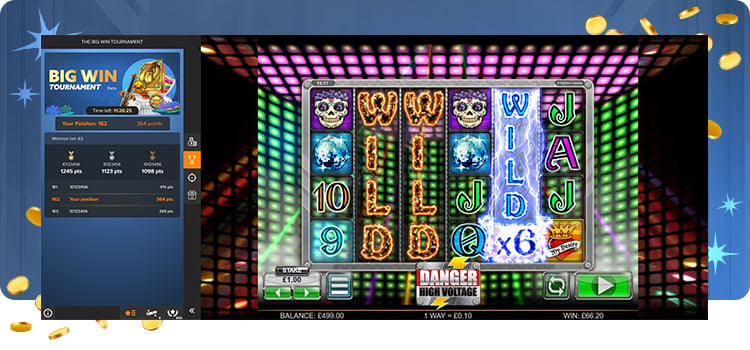 Compete against other players for your place on the prize leaderboard.
You'll always see your position and those around you as well as the leaders so you know what it's going to take to get up there.
Tiurnament rules and structure can be found within the in-game promotion area.

Prize Drops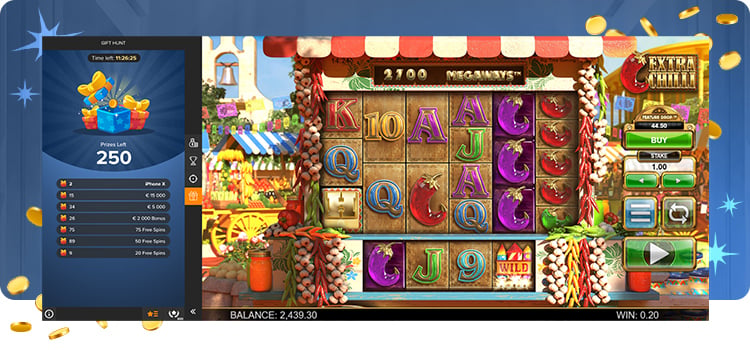 Prize Drops give you a chance to win a prize on every spin!
Bonuses, Cash, Free spins, merchandise and other gifts are up for grabs!
Check each Prize drop to see which prizes are available to win and how many are left.
Good luck!