Serengeti Kings Slot by Netent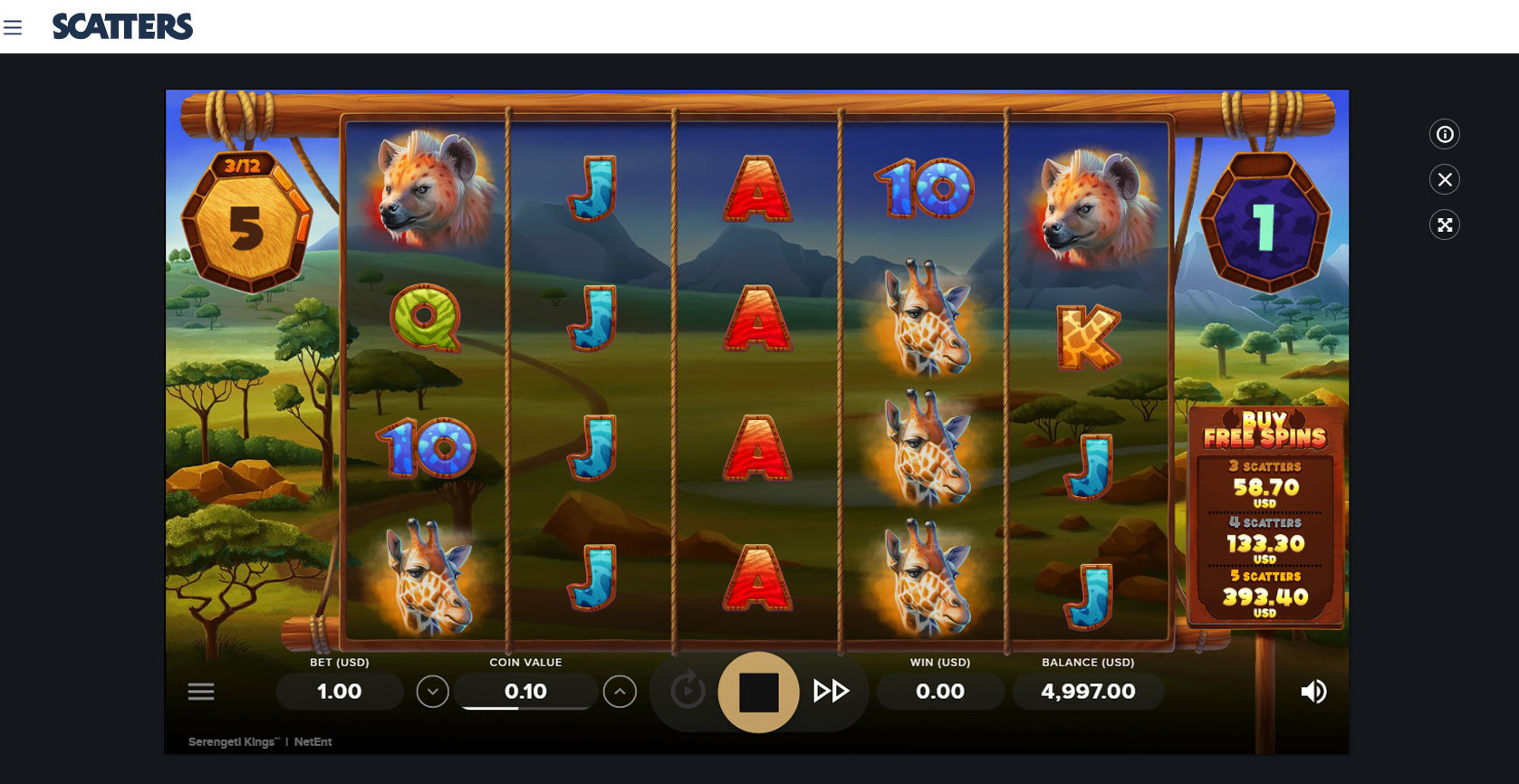 Netent loves to take players to see the wild life of Africa - with great hits such as Jungle Spirit - Call of the Wild and Jumanji. Now, the time has come to show who's the ruler of the Savannah in Serengeti Kings.
This game is day and night, all in one. Starting the game, your first twelve spins are Lion spins - day time. For the first eleven Lion spins, all lions are collected. After your twelfth spin the collected Lions are randomly placed on the board and wins are evaluated accordingly. Then it's night time and for the next eleven spins the hunt is on for black Panthers. On the twelfth Panther spin, the collected Panthers are placed randomly on the board.
Whether day or night, rain or shine, Lion or Panther, if you hit three or more Scatters, you're in the free spins. In the feature, your mission is to collect both Lions and Panthers during eleven free spins. On the twelfth spins, all Lions and Panthers you have collected are placed on the board randomly. If a Lion and Panther lands on the same place, they combine into a wild. Additional lions or panthers will increase the multiplier on the wild, which can lead to some massive payouts.
Can you hear the drums calling? Let's go on a safari with Serengeti Kings today!
Play Serengeti Kings, Jungle Spirit - Call of the Wild and Jumanji at Scatters Slots Lobby!
And don't forget to check out our Jackpot Slots, Live Casino Games and Casino Rewards!