Temple Stacks - $PLITZ Slot by Yggdrasil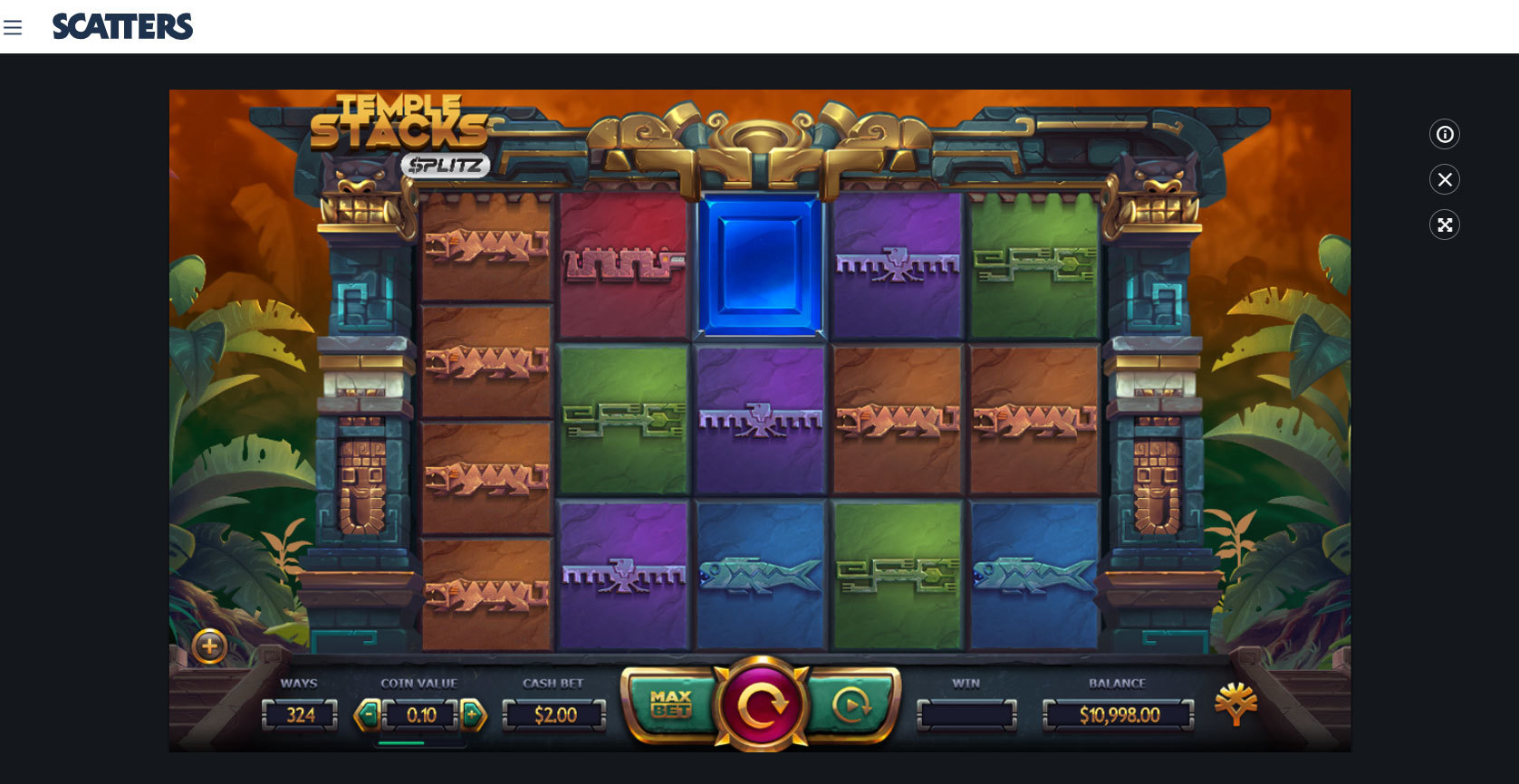 Is has only been three years since Big Time Gaming released Dragonborn, the first of many Megaways slot. The concept turned into a massive success after some amazing titles, like Bonanza and Diamond Mine. Big Time Gaming then turned to licensing the functionality and letting other Game studios make their own Megaways games. Nowadays, the concept has completely blown up and there are now more than 100 online slots showcasing the Megaways functionality. Over 20 studios have now made their own Megaways games, but some studios choose to go their own way and instead of getting the license from Big Time Gaming, they come up with their own way of changing the reel structure and number of symbols on each reel.
The latest invention comes from Yggdrasil, from where, after a few months of hype, we are now getting Temple Stacks - $PLITZ. Yes, you read that right, the logo has a dollar sign for an S and ends with a Z. Some might argue that it is an S that has been split in two, but we'll let you decide for yourself on that one.
So how does the $PLITZ concept differ to and fair against Megaways? To start with, when a reel is split, it will reveal the same symbol everywhere. This means if you get a few Splitz Mystery Stacks, you're going to get a good payout!
Getting into the free spins can feel easier than many of the extremely volatile Megaways slots. Instead of four scatters, like in many Megaways slots, you only need three here. If you get two free spins symbols you'll trigger a respin with the two scatters turning into Sticky Wilds.
Similar to Thunderstruck II and Immortal Romance, every time you hit the free spins you will work towards unlocking different features. After four features, you unlock the next level. You now have the chance to choose fewer free spins but will bigger Mystery Stacks.
You can play Temple Stacks - $PLITZ, Thunderstruck II. Immortal Romance, Bonanza, Diamond Mine and many other MegaWays Slots at Scatters Casino.
And don't forget to check out our Jackpot Slots, Live Casino Games and Casino Rewards!