| | | |
| --- | --- | --- |
| Position | Game Name | RTP% |
| #8 | American Roulette | 97.30% |
| #7 | Dead or Alive | 90.07% |
| #6 | Narcos | 96% |
| #5 | Reel Rush 2 | 95.53% - 96.58% |
| #4 | Jackpot 6000 | 95% - 98.9% |
| #3 | Blackjack | 99.59% |
| #2 | Gonzo's Quest | 96% |
| #1 | Starburst | 96.1% |
What is NetEnt
NetEnt is a Swedish company that is strongly focused on making games for other operators, and this strategy has dramatically helped get them on the map. NetEnt is one of the prominent trailblazers in the online gambling space. That moves it forward with its high class and quality games designed using the newest and best available technologies, which is why the company is considered one of the top online gaming groups. NetEnt uses Random Number Generators to assure that all its games offer unexpected results and, consequently, fair and clean gaming. NetEnt has produced and still is making large catalogues of casino games designed and created by its in-house designers and experts. Their games are available to over 300 top online gaming operators worldwide. NetEnt says to offer the best graphics you'll ever experience on an online slot, and with some of its most recent work, I'd believe it. The animations they use are bright and lively, and the game features they offer keep players coming back for more work like a charm.
One of NetEnt's most significant success tales has to be Gonzo's Quest, one of the most popular casino games that exist so far. With the theme based on the famous conquistador Gonzalo Pizzaro, and a quest to discover the mystical golden city of El Dorado, the slot is focused on Gonzalo Pizarro and his search for El Dorado.
NetEnt offers Progressive Jackpot games that great payout prizes and keep you, the player, absorbed with their original and thrilling games like Mega Fortune. Arabian Nights, Hall of Gods and Geisha Wonders. If live casino action is what you want, they also have a Real Live casino experience that offers players the chance to play live casino games like live Blackjack, live Poker, Live Roulette, and Live Baccarat.
Most popular NetEnt games
Find below the list of the most popular online casino games by NetEnt
American Roulette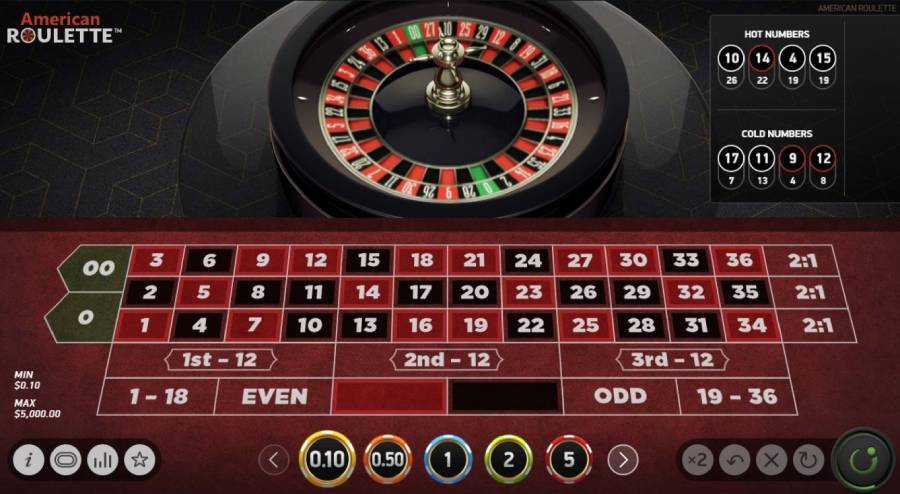 NetEnt American Roulette is an online roulette table developed by the global, award-winning software provider NetEnt. This is an RNG-based table game, so there will be no actual wheel or dealer. Instead, all results are calculated using computers and numbers and then displayed to the player. This doesn't stop this release from being great. It's one of the best online roulette tables that Scatters has to offer.
As the name suggests, this is an American Roulette table with two zeros. This lowers the RTP compared to the European plains, from a 97.30% RTP down to a 94.74% RTP. On top of the standard wagers, you can add bonus neighbour bets using a race wheel layout. This game's maximum payout is set to $3,600, awarded to any player who can score a 35:1 Straight win.

It's a place for anyone who enjoys roulette, and we at Scatters would recommend you give it a try today on Scatters.
Dead or Alive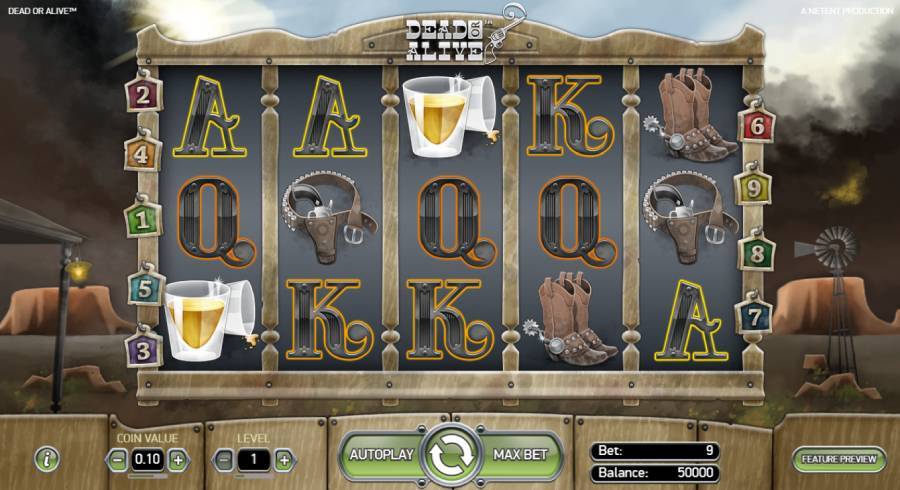 Since its release in 2009, Dead or Alive has been a hit for Net Ent and is considered a true classic. It is truly a unique and innovative game for its time and has paved the way for a new generation of high-quality slots with more variety. It remains decently well known by players and worth your time; that is how good it was!
The game focuses on supplying a relatively standard 5x3, nine pay line structure, taking its signals from numerous other online slots at its release. It comes with a base game scatter jackpot that can supply huge wins out of nowhere and a memorable free spins game that can lead you to the success of well over 10,000x times your stake. Available on all devices you'd want to use, you can place a bet from as little as 9 cents up to 18€ per spin.
Scatters give this game glowing reviews and can't wait for you to start playing ;)
Narcos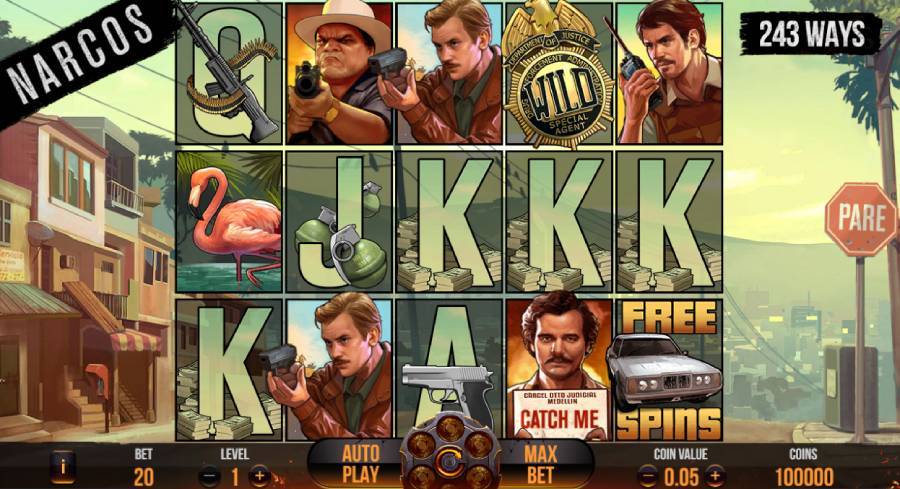 A widely popular drug-themed game based on the also widely popular Netflix show Narcos, it has everything you'll need Interface wise a 96% RTP, a 0.20 min bet, and a max bet of 400 played on a 5x3 reel. It also has a lockup feature when on a winning streak, which will lead to many wins.
Created by NetEnt, Narcos is one of their biggest hitters. There is a lot of money on the line and a lot of danger, but the city has many cops and gangs walking around when it is not. So, if you want the money, you will have to play risky and complex and get out. Hope on Scatters today to get to winning.
We at Scatters can say many of our players enjoy the Narcos series and the Narcos slots. NetEnt made something good here, don't miss out and get to playing.
Reel Rush 2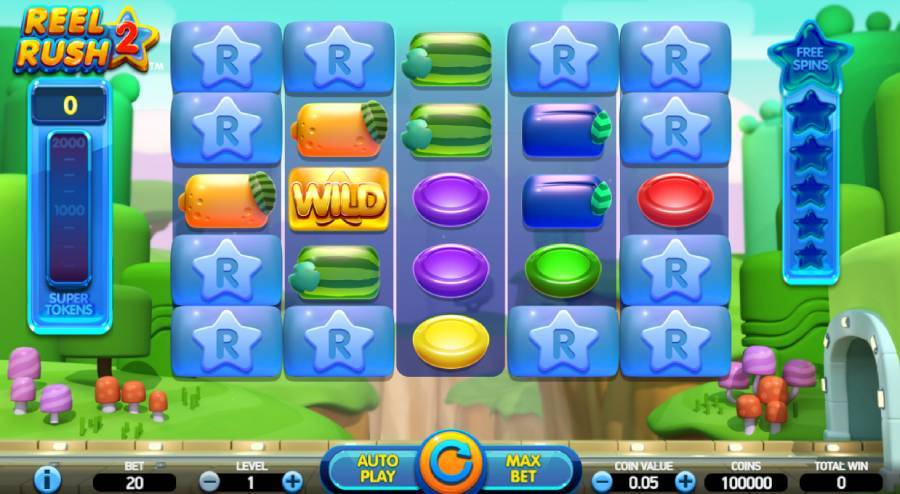 Reel Rush 2 is a five-reel slot with between 45 and 3,125 ways for you to win – created by our friends at NetEnt, you can spin away from 0.20c to 100 euro per spin on desktop, mobile, and anything else you want to use. Eight random activated features give you additional wilds and block breakers for better chances to win. That sounds great. There are way more, like second chance re-spins, symbol multipliers, symbol upgrades, Super Tokens, more free spins, and progressive multipliers. At that point, you still have the free Spins, and Super Free Spins features where the latter will give you massive wins.
We can quickly tell why this game has become so prominent with everything listed. It allows you so many ways of winning in such a fun and colourful pattern, with fun animations that tell you the quality that went into it, and calm and fun to listen to background music if that's your thing.
Overall, a great game with many features that will allow you to have a lot of fun playing it today at Scatters!
Jackpot 6000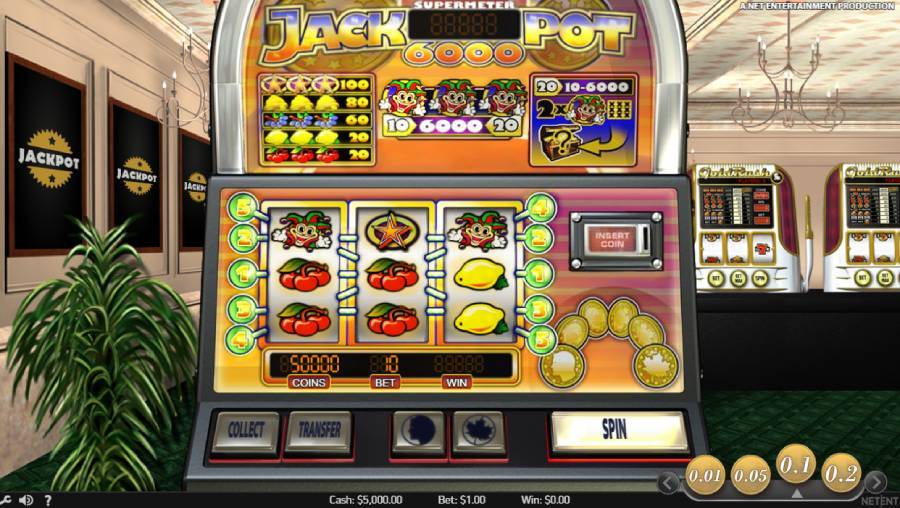 Jackpot 6000 is a 5-pay line slot that many of our players who prefer something more classic will genuinely love, running on and created by NetEnt. We invite our players to try this traditional Vegas-themed slot on Scatters today.
To spin the reels, players need first to change their bet. The coin size varies from 0.1 to 1, and it can be changed by clicking the coins buttons on the lower right-hand side. Pressing the "Bet" button picks the number of pay lines played. Clicking "Spin" starts spinning the reel, and "Max Bet" picks the maximum amount possible.
Every win automatically activates the Heads or Tails feature. If players don't want to gamble their amount, they can click "Co­lle­ct" and save their earnings. They can also wager half of their sum by pressing "Tr­ans­fer­". To gamble, players can pick between Heads, the button that shows a Face Profile, or Tails, which offers a Leaf. The coin is tossed, and if the players are picked correctly, their earnings are increased. If the guess is wrong, the feature ends.
If players wager ten coins and win, they can pick to enter the Supermeter Jackpot feature. To enter this Supermeter mode, "Spin" needs to be pressed. Clicking the "Spin" button again starts spinning the reels. The betting level is automatically put to 20 coins in this mode, and all five pay lines are active.
If the 3 Joker symbols appear on an active pay line, a jackpot of 6000 coins will be given with the ten coins wagered.
Honestly, a grand old school game for players to enjoy today at Scatters!
Blackjack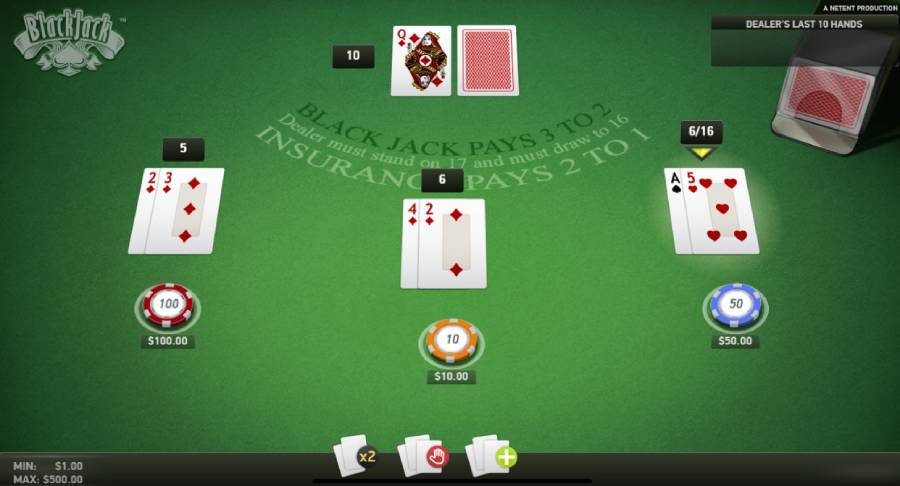 NetEnt has a long list of games you can play and enjoy. One we would be happy to suggest is NetEnt Blackjack for our players who enjoy the classics but want to still stay in the comfort of their own home. Easy to understand and run with the highest quality by our friends at NetEnt!
Blackjack is one of NetEnt's classic Vegas-style alternatives. NetEnt's primary blackjack game uses four decks instead of the usual six. The dealer stands on a soft 17 and peeks for blackjack. The player can double on any two cards, and doubles are permitted after splitting. Like most other Vegas-style games, it has no surrender rule. The rules of this basic variant use the two of NetEnt's other four blackjack games, so once you become acquainted with it, you'll be a NetEnt blackjack expert.
Each game is available from NetEnt with three wager sizes:
| | |
| --- | --- |
| Low: | $0.10 – $5 |
| Medium: | $1 – $40 |
| High: | $25 – $500 |
Gonzo's Quest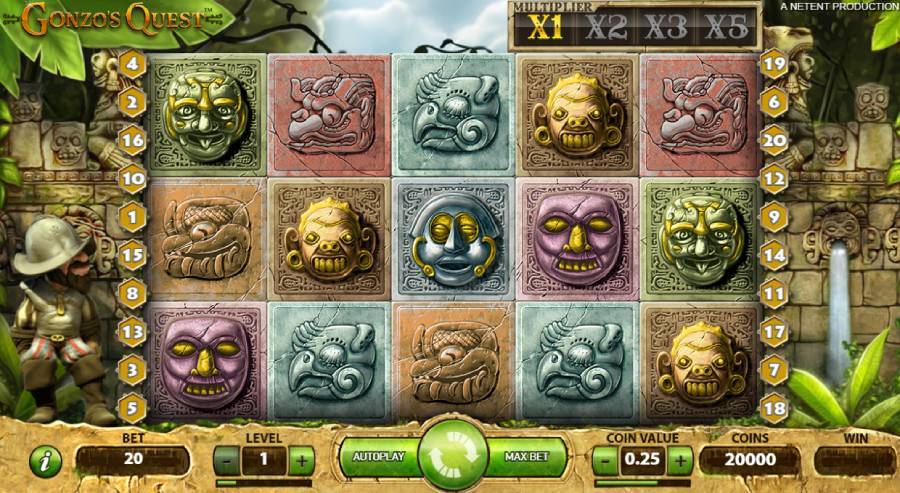 Gonzo's Quest, another trendy addition to NetEnt Gonzos Collection, Explores the ancient city of El Dorado, known to be the legendary city of gold, in this 5 x 3 slot game, with a 96% RTP.
One of NetEnt biggest hitters, a slot that has made its mark in the casino world, and by the look of things, it will stay here seeing how much our players enjoy it.
In the city of El Dorado, the rumoured lost city of gold, built by the Mayan people, and many say there are traps and dangers to get into and out of the town. Are you brave enough to risk it all to go into this place of trouble to have an adventure and riches people can only dream of? Take the chance today!
This game with no problem recommending, backed up by a great provider and enjoyed by players the world over, so don't wait. Play today on Scatters.
Starburst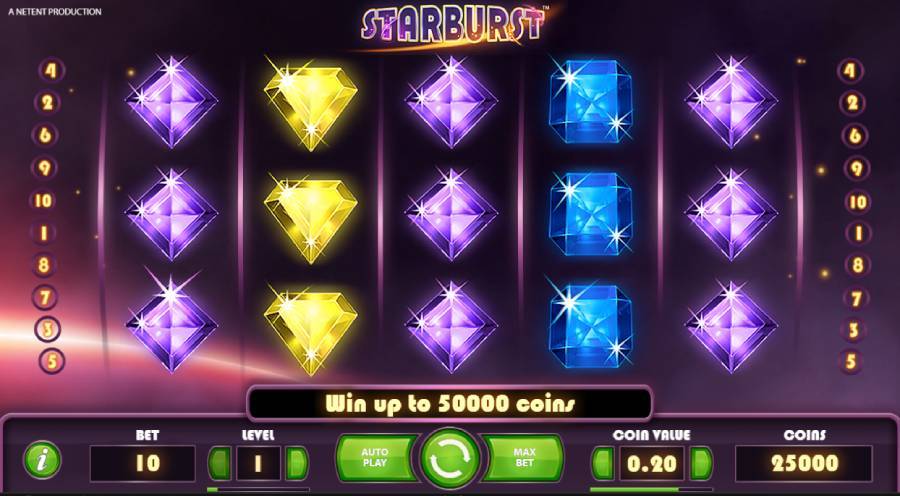 The Starburst slot game comes with 5x3 and ten pay lines. With ten pay lines in play, you can spin as much as you want, from just 0.10 a spin to as much as 100 per spin. Additionally, starburst comes with win both forms of technology. You can create winning combinations by getting 3, 4, or 5 matching symbols on neighbouring reels starting from reel one or reel 5.
You can also pick the Autoplay alternative when playing Starburst. You can pick from 10, 25, 50, 100, 250, 500, 750 or 1,000 spins. If you click on the Advanced settings tab, you can also opt to stop Autoplay on any of your wins if a single win surpasses a certain amount or if your balance gain or reduces by a desired amount. This allows you to play more safely.
When talking about volatility, Starburst is in the low to medium bracket. This means you should often get a lot of wins, but of a smaller amount. 22.65% of spins will result in a winning combination (we call this a Hit Frequency). The max amount of win per spin/re-spin is 500 x stake.
So, take some time out of your day and play at Scatters today!
Conclusions

To wrap things up, NetEnt offers a large variety of games which will leave you satisfied and happy. They have some of the top games in the casino world and offer high-quality games with some of the best graphics and an easy-to-understand UI to play the slots. They also include all modern features you'd expect to see in a slot game, like Scatters, Wilds, Free-Spins, Rerolls and any other part they might add or have available, their goal is to offer the best for their players, and as of now, they are doing so, and showing great examples to other casino game creators new and old, and paving the way for other brands.

We at Scatters can't get enough NetEnt games, and we are proud to have all their games on our platform for our players to play and enjoy. And we can't wait for anything this team has in store for us in the future!
Get to playing NetEnt games today at Scatters. Some we would suggest are Starburst and Gonzo's Quest to get you started.
Frequently Asked Questions
How do I find NetEnt games on Scatters?
If you want to see NetEnt games while searching the different categories, we have set it up so you can do that easily. If you go to the Casino section, and on the far right of the rows of categories, you will find the "providers option", which you can use to find any provider you want to filter stuff for you quickly.
Why play NetEnt games in Scatters?
The provider is known for high-quality slots that offer a lot of fun for the players, with some of their games being the biggest hits in the casino world.
How do I play NetEnt games?
Straightforward, first log in or create your account, go to the casino tab, and either hover over the games to see what provider they are from or go to the provider tab on the category row and pick NetEnt to filter it or search the games up if you wish, after that, you can enjoy playing the fantastic games NetEnt has to offer you today at Scatters!
Is NetEnt a good provider?
We are happy to tell anyone of our players that, yes, NetEnt is an excellent and trustworthy provider like all providers we host on our site. In addition, NetEnt is well known for high-quality games of many different varieties.
===
If you would like to play at Scatters using special offers and bonuses have a look at our promotions: Welcome Bonus, Wednesday Free Spins, Scatters Freepots, Daily Quests, Drops & Wins, Live Casino Tournament, Scatters Casino Rewards, Scatters Level Up System and Bonus Buy.